Before & After: A Backyard Balcony Gets a Makeover for Summer Sunsets
This post is sponsored by Lowe's. Thank you for supporting our sponsors who help us bring you original content like this daily.
When I lived in NYC in my twenties and early thirties, it was not unusual for me to scare my dear friend and roommate, just as she sat down to turn on the TV, by popping up in the living room window as I sat and read on our fire escape. Now that I have a balcony of my own in the country, I don't have that worry, but I still tend to hang out there as if it were a NYC fire escape. Think bare minimum furniture and style and a not-so-tidy "floor." This year, since I actually bought a house with a lovely balcony, I knew I had to upgrade a bit, but I was stumped because every single table and chair I looked at simply did not feel like something I would own or feel at home with. Sure, I could have purchased a set that I was the least uncomfortable with, but that's generally not a good starting point for me, so I opted to head to Lowe's and see what I alternatives I could dream up. Be sure to watch the fun video I made — I got a little carried away but had so much fun making it! Here's what I came up with. —Caitlin
Yep, this was my little reading spot "Before." Just me and my sad window boxes. And a very dirty table thanks to a science experiment my daughter did. Thank goodness I made her work outside!
And this is my "After." I can actually have a neighbor over to watch the sunset! Here's my super-fancy video, complete with characters I've assigned to the pieces I walked away with from Lowe's. P.S. There are a lot of pretty flowers!
I love the look of the plywood tabletop — it's perfect with all of the simple herbs and plants I chose. I'm not a matchy-matchy type, so even going in for two gardenias was a tad out of my comfort zone. However, it only took one whiff of the amazing fragrance they emit and I was sold on multiples of this variety. I've enjoyed watching the sunset on the balcony ever since my makeover and the fragrance is truly intoxicating. I'm actually going back this weekend for two more gardenias.
If you build a table like this, be sure to apply a coat of Thompson's Water Seal like I did. That stuff is amazing. Now I don't have to cover the table when it rains!
The galvanized saw horses have pre-drilled holes in them, so all I did was put my plywood down on the deck, and put one saw horse on top upside down so I could mark where the holes were. Then I set up the table and drilled through the wood and attached it with nuts and bolts. So easy. (I waterproofed the plywood before I did this.)
My sunset through the trees!
Rex loves to hang outside with me. I think he's pretty fond of the gardenias too.
I love that these solar lanterns light up automatically in the dark. We can see them outside our dining room when we eat since the sliding door to the balcony is off this room. Even if we aren't eating al fresco now, we can still enjoy the lighting from our indoor table.
We did have a heavy storm with high winds the other night and I expected to have to search for my lanterns in the woods, but alas, they were all in place and fully intact!
The fan was a necessity and I love it. We have a wonderful wood beyond the yard, but our high humidity does make gnats an issue in the evening. The fan helps keep them away.
Here are the supplies I picked up at Lowe's to complete my makeover! Thanks so much to Lowe's for providing the materials. I'm so overjoyed and feel like an official adult now. Here's to my local Lowe's (yay Martinsburg, WV!) and to sunsets I can enjoy now, more than ever!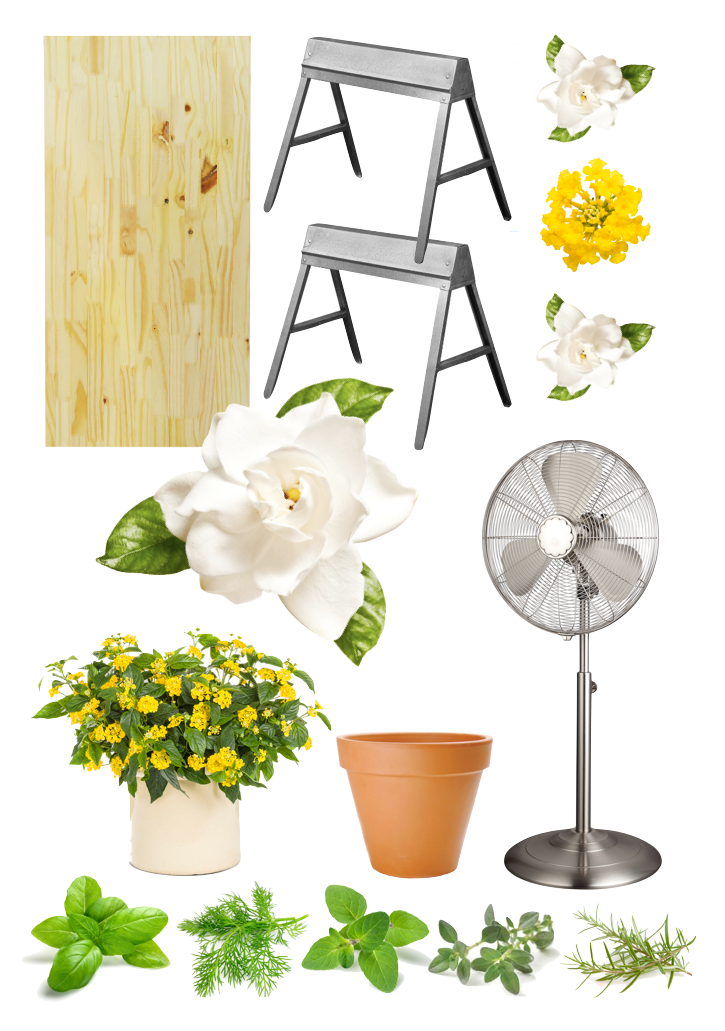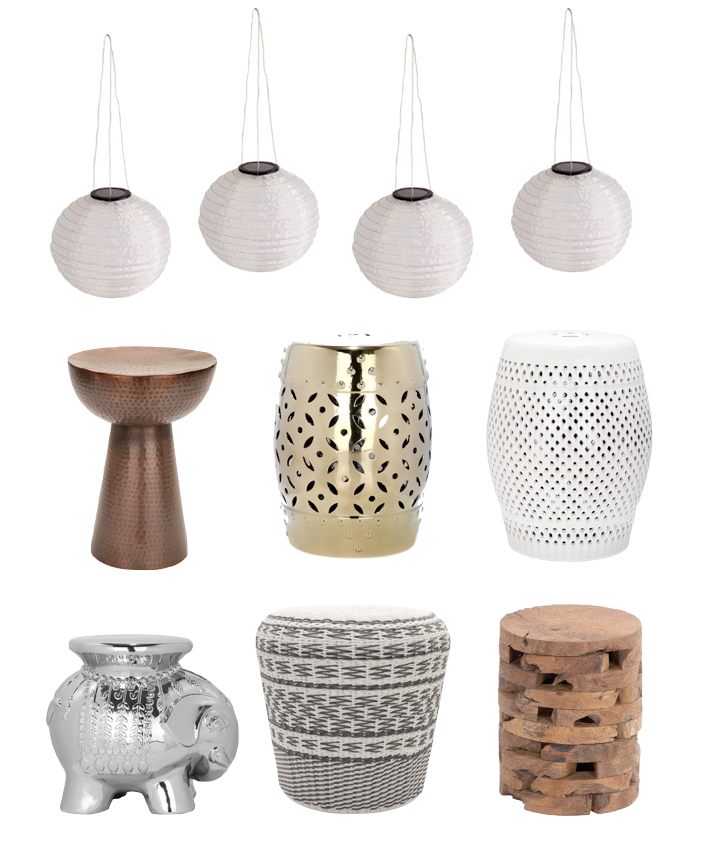 This post is sponsored by Lowe's. Thank you for supporting our sponsors who help us bring you original content like this daily.