all good things come from virginia beach
va beach native (let's here it for d*s's hometown!) chris ferebee may or may not be the older brother of one of my friends from pre-school. this is totally freaking me out as i write. here's the thing: becca's brothers (i think she had two…) were so cute and when you're little they seem even cuter. i remember occasionally seeing them at field hockey games we played and well, judging by chris' picture on his website, the ferebee boys have grown up well. very well. but anyway, back to furniture, that is what this site is about, no?
apparently while i was busy growing up, chris ferebee was busy becoming "the next charles eames". not bad work for a vb boy. his furniture really does speak for itself. ferebee's designs combine the elegant simplicity of an eames piece with the industrial feel of contemporary brooklyn design. and you know me, can't go wrong with a brooklyn aesthetic. chris uses a wide range of materials, from bent ply to recycled wood paste (shout out, treehugger) and seems to show no limit when it comes to creativity. currently part of 521 design studio (a formerly nyc-based duo now located in texas), chris is self-educated and i love him all the more for that. i've always bought into the idea that if you've got it, you've got it. you don't need a big time degree to make amazing stuff. chris makes that pretty clear with his endlessly impressive line of furniture. check him out here and, if you're in new york, wander over to the future perfect and check out his 32/30 seating unit.
EDITOR'S NOTE: JUST HEARD FROM CHRIS. HE'S NOT THE FEREBEE BROTHER I WAS THINKING OF. SO, FORGET ALL THAT STUFF AT THE TOP. BUT, SEEING AS I THINK HIS DESIGNS ARE AMAZING- AN INTERVIEW IS IN THE WORKS…TUNE IN POST-HOLIDAY FOR THE FULL STORY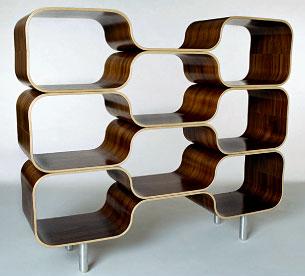 BUZZ [hive storage unit*chris ferebee]

EMPTY ON THE INSIDE [hollow table*chris ferebee]

ECO TEK [low tek table*chris ferebee]

UNO [one cabinet*chris ferebee]

CRATE STUFF [32/30 seating unit*chris ferebee] sold at the future perfect in wburg